Both Physiotherapy & Yoga is gaining popularity for its effectiveness in curing complex medical problems and maintenance of healthy, strong and stress free life.
Temple of Yoga is the right choice for you for the below reasons: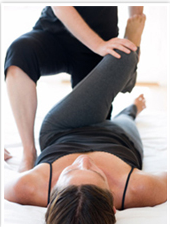 Our Service: TOY provides you multiple services under one roof covering various aspects of Weight Management, Pain Management, Stress Management, Therapeutic Services and Postural Rehabilitation
Our Location: Both of our Centres are ideally located and easily connected with various regions of Kolkata, Ground floor location is another plus point as it is easily accessible no need of stairs or lifts. Car parking is available at both the locations.
Our Experience:More than 25 years of experience in the field of Yoga & Physiotherapy of our Principal & Director Dolly Chakrabarti who is responsible for healing and consulting innumerable people. 10 years of outstanding service satisfying thousands of members.
Value for time & Money: Our working hours starts from morning 06:00 hrs. and ends evening 20:00 hrs. which gives enough flexibility and convenience to our members and patients. There is no fixed timing for the sessions; once you are our member you are welcome at our centre any time with the mentioned working hours.
Continuous Supervision: Supervision and continuous observation both at Technological & Personal level to make sure of the quality of given service and positive result.
Satisfied and happy clients: Each day is adding more and more satisfied members and patients at Temple of Yoga. Both the Management and Trainers/Therapists take special care of individual members/patients, we value each word told about us, please read more on what our Members have to say about our services.Read Our Reviews